Just a Short Hop Across the Pond
---
Not unlike most seemingly good ideas, this one was hatched over a beer or two. 'Lets go and visit our Cousins in Northern Ireland' we thought. It took Neil Battye a little more watering down before I could persuade him the reputation G-YP has is unjust.

The met man offered a favorable forecast for the 27th of August and plans were made and a route was penned. A stop was planned at RAF Woodvale to empty our personal tanks and fill YP's. Our flight plan said YP was blue and white so we spent a few hours the day before departure cleaning her back to the paint layer. We felt that every knot of A/S counted.

At 10:45 local we set off as planned and just the right side of the AUW. By the time we reached Sywell we had clambered to 1500', well a slight exaggeration but 300'/min was all we were achieving. We continued on a NW heading reaching the low level corridor at Manchester with increasing apprehension and decreasing confidence given the impending water crossing.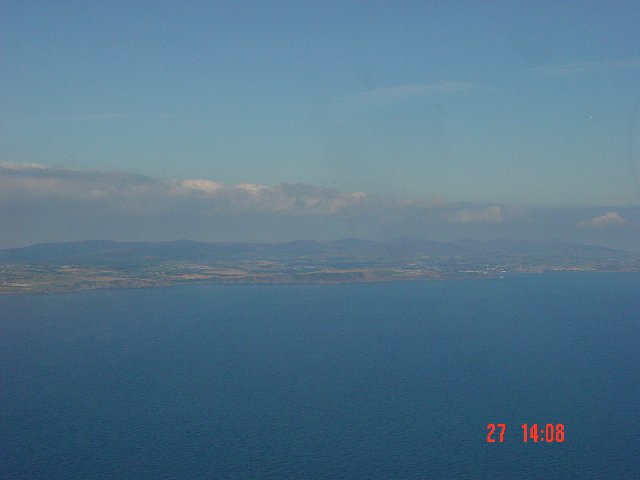 Spirits lifted as I was charged £16.81 for 50 ltrs fuel at £0.71/ltr?? We departed without delay coasting out towards the Isle of Man beyond visual range but with a visible halo of fluffy CU above it in an otherwise CAVOK sky. It may have been just me but each controller seemed to have a surprised tone in their voice after me relaying our type and proposed route!! We pushed on and were treated to terrific views of gas field platforms and then an end-to-end view of the IOM as we passed south of Ronaldsway.

With NI in view it was a comfort to see a few fishing vessels in the water below to dilute the feeling of isolation. We coasted in to Ireland at Kirkistown, a beautiful fishing village.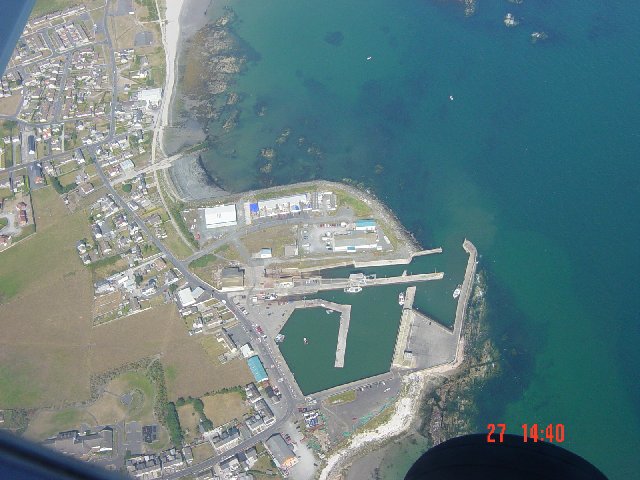 Joining for 22L at Newtownards Neil and I realised that getting back out at UAW would be interesting given the surrounding topography.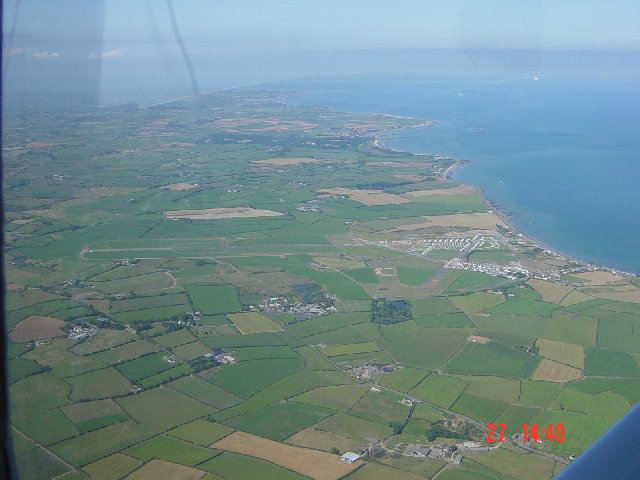 Our mate Phil met us and after a swift couple of Guinness we took a trip down the notorious Shankhill Road, not a place one would want to break down! Murals and bunting decorated each end of terrace and lamppost.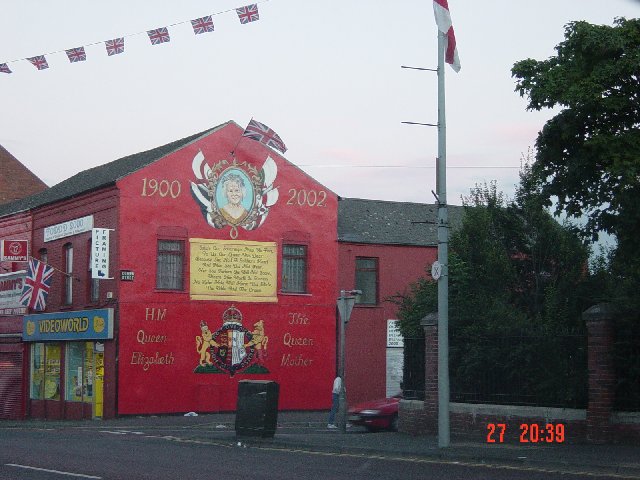 The following day we visited Aldergrove where Neil's father had flown as a helli pilot. We retraced Neil's youth going as far as to be shown the site where he became 'A Man'. A further visit to a few more pubs, a trip in a brand new C-172 and a tour of the Giants Causeway completed, it was time to pack up and return home. After the smoothness and speed of the injected 172, the journey home was an unattractive prospect.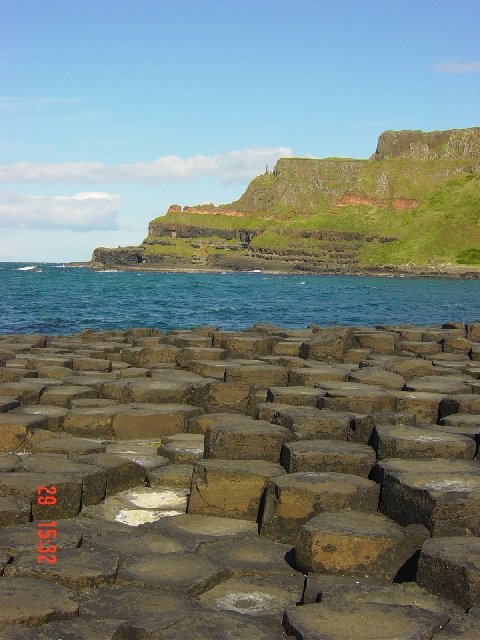 The met man again confirmed Mother Nature was on side offering Northerly winds and fluffy CU. I planned a marathon non-stop trip back, coasting in at Prestatyn. Our initial power check unearthed significant rough running on left Mag, but this was short lived and we were ready. After a long t/off run without flaps we turned right immediately avoiding the highest ground and taking us out across Stranford Lough. Neil had already made it clear that any failure over water and he would be leaving me at 20' so I knew where I stood.

Our initial tenseness eased as we approached the IOM and on towards the North Welsh coast however, our hand off to Liverpool Radar marked the start of a communication problem. No, not because of the Scouse accent but rather that my transmissions were dropping out after approx 10 seconds. We worked 'Com 2' but this caused significant feedback so we returned to 'Com l' and made the best of it.

It was a pleasure to hear the dulcet tones of Brian on 121.10 and for a moment he sounded almost happy to hear from us. After an uneventful landing and a well deserved 'ease springs' we refuelled and cleaned YP before putting her to bed.

We had covered 249 miles in 3hrs (brakes to brakes), which added to the outbound legs gave a total running time of 6:15 and 538 miles. Neil and I both reflected on how thoroughly enjoyable it had been. Although he won't admit it in public I think Neil is now a true convert to the YP motto;
"Slow and sure, like a Donkeys gallop".


NB. I briefed Rob in advance of his trip the day after our return and the faults mentioned above did not reappear.

If anybody would like to see more pictures please drop me an email and I will gladly oblige.

best wishes
Bob
Last updated: 24-Sep-2003 09:58:32